If you are considering a 4wd adventure, you'll need to carry a number of other items to suit your specific needs.
Mobiletek Installations range of 4WD accessories also includes a selection of smaller, but still extremely important products to complement your vehicle and ensure you're prepared for any off road adventure you choose.
We not only supply the product – our team of Technicians will expertly install the product as well.
Our aim is to improve your comfort and vehicle with a huge range of the latest products that include Lights, Winches, Bullbars, Awnings, Cargo Barriers, Dual Battery Systems, Communication Equipment, Navigation Devices, Tyre Monitoring Accessories and much more.
For more detailed information on these accessories navigate your way through our extensive range or drop into our showroom to discuss the options for your vehicle.
 EGR HARDLIDS
We can supply and fit hardlids with or without locking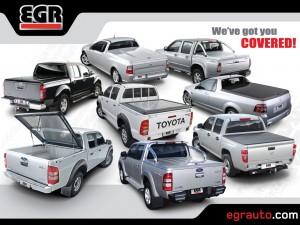 TOWBARS
We can supply and fit most towbars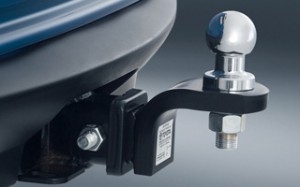 BULL BARS / NUDGE BARS
Bull bars are designed to compliment the unique contours of individual models.
Are finished in a durable powder coat that can be colour coded to further enhance the bars appeal.
* Air bag compatible.
ROOF RACKS
With an extensive selection of load carriers, roof boxes and load accessories,the addition of a carrying system, immediately increases the versatility of your vehicle.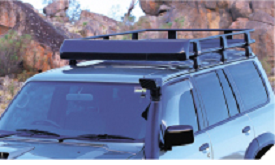 SIDE STEPS
A complete side rail & integrated step system that provides the ultimate protection for off road driving—as well as allowing easier access into the vehicle through the fitting of tread plate steps featured on most models.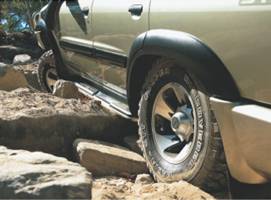 TYREDOG – TPMS Wireless Tyre Pressure & Temperature Monitors (WTPMS)
Tyre pressure is often overlooked when it comes to road safety. As little as a 5 psi difference in tyre pressures, can mean drastic increases in fuel usage, tyre and engine component wear. Not to mention the increased risk of a blowout at high speed.
TYREDOG™ TPMS has a complete range of Wireless Tyre Pressure and Temperature monitoring systems to suit many types of applications.
This includes motorcycles, car, truck, motor homes, buses, car and trailer, car and caravans.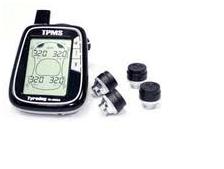 Steinbauer Diesel Power Chips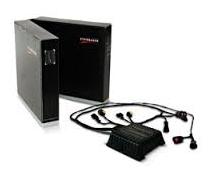 A clear vision to improve the performance of diesel engines. A higher end product that used advanced programming based around the injection system, using an additional electronic "Plug n Play" principal.
Beginning with products for passenger vehicles that had modern diesel engines, success came with hard work and the determination to offer high quality, forward thinking products that were backed by world class customer service. This simple formula was realized and our business has continued to grow and evolve and now includes the most extensive application list for intelligent additional power modules available on the worldwide market today.
For more detailed information on these accessories Navigate your way through our extensive range or drop into our showroom to discuss your options.
OUTBACK BBQ STANDS
This amazing design folds down to sit under the Baby Q Weber Q when not in use, ( and fits neatly inside the bag also!) and folds out to a fully sized sturdy BBQ stand when in use. Very handy !